Welcome to Point2 Solutions
We provide targeted global consultancy services to evaluate and redefine operational planning processes across business environments to align process and system outcomes with business objectives.
Our extensive Operational Planning domain experience and expertise, coupled with our collaborative approach to identifying organisational and process driven opportunities for improvement, enables delivery of value based solutions against clearly defined business requirements.
The methodologies and concepts we apply have already enhanced the planning functions at a number of clients, including major Commercial Airlines, Mission Critical Services, Oil and Gas and Information Technology companies in the Supply Chain / Logistics Management domains.
Please explore our website to find out more or contact us at: 

The Company
Point2 Solutions was formed in March 2011 to provide targeted consultancy services designed to deliver value based solutions against clearly defined business requirements.
OUTCOMES IN ALIGNMENT WITH OBJECTIVES
We specialise in the areas of Supply Chain and Logistics Management and Operational Business Process Design with a specific focus on Operational Planning Capability and have applied robust and proven principles across a range of industries from Oil and Gas to Emergency Service Providers to Commercial Airlines.
In addition we also have expertise in the audit, evaluation, design and scoping of Operational IT Systems, the negotiation of work rules and labour agreements and business benefits evaluation with regard to organisational structure and business processes. We also provide guidance on fatigue risk management and the prevention of alcohol, drugs and medicine abuse by safety sensitive staff.
We are confident that we can structure solutions for a magnitude of operational challenges and issues across a broad specturm of operational planning and forecasting scenarios. We have a proven track record across a number of diverse industries and we are always happy to come and chat with potential clients about identifying opportunites for improvement within their business.
We provide outsourcing capability in Workforce Planning, Scheduling and Deployment with a sharp focus on compliance, cost and productivity. We believe your workforce should be agile against changing business requirements so the emphasis should always be on workforce capability, composition and contribution.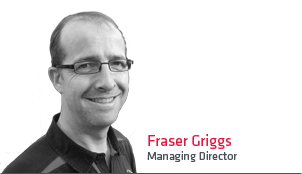 Based in Perth, Western Australia
A strategic thinker with a track record of challenging and adapting traditional methodology, Fraser has worked across a range of supply chain and logistics models and has subsequently applied the business knowledge and expertise gained to lead the development of software and business process solutions focused on Industry Best Practice to reduce operational costs and enable growth.
Fraser has extensive domain experience in airline operations with specific focus on crew planning business processes and system development and integration. Fraser has since applied that knowledge and experience to Supply Chain Management in the Oil and Gas Industry.
With his collaborative approach to change, Fraser looks to tackle operational business problems with a combination of proven solutions and innovative thinking.
Previously, Fraser was a Commissioned Officer in both the Royal Air Force in the UK and the Royal Australian Air Force before moving into commercial aviation with Ansett Australia and Virgin Blue Airlines. Fraser was a UK Civil Aviation Authority Postholder whilst holding a senior management position at easyJet Airlines and became Director of Manpower Planning and Principal Consultant at IBS Software Services. Fraser became Managing Director at Point2 Solutions in April 2011.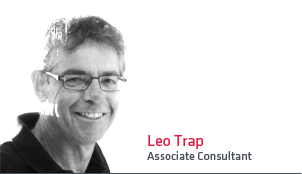 Based in Amsterdam, The Netherlands
Leo Trap is an extremely knowledgeable Subject Matter Expert (SME) on Manpower Planning, Flight Time Limitations and the integration of both in company processes.
Leo has over 30 years of experience in the airline business most of which was spent in the crew planning and operational environment. His last position was as Manager, Manpower Planning and Flight Time Limitations at Martinair in Holland. Reporting to senior management Leo was, and continues to be, a prominent member of high level National and European Union committees. In addition he has negotiated and developed crew rules, labour agreements and numerous vacation planning processes.
Leo has had key involvement as a station and project manager within lease-in and lease-out operations for airlines such as Virgin Atlantic, Garuda Indonesia, BMI, Antillean Airlines and Qantas. This extensive background has given him a broad view on the Manpower Planning complexities associated with not only the standard airline operation but also the continual assessment and adjustment required against the constant state of change.
In addition to his Manpower Planning expertise, Leo has been involved in Union negotiations, Occupational Risk Assessment Schemes, Prevention of Alcohol, Drugs and Medicine abuse by Crew and the formulation of EU Cabin Crew regulations.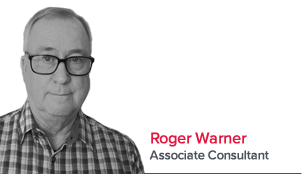 Based in London, United Kingdom
Roger has spent many years in Crew Scheduling and is well respected in the industry as a consultant with excellent knowledge of crewing systems and their implementation.
During 30 years at British Airways he was involved with the introduction of new state of the art crew systems working very closely with the suppliers during the requirement specification stage through implementation to "Go-Live". This to ensure accurate capturing of all Flight Time Limitations and processes both Industrial and Regulatory. He headed up the training team responsible for the standard of the Regulatory rules training. He also represented the company on the monthly meeting with the Trade Union (BALPA) to adjudicate on any possible rule breaches and deal with any complaints from crew.
After taking early retirement from BA he moved to the supplier side and joined IBS where he was involved in successful major system implementations at British Airways, KLM, Jet Airways and Oman Air. Roger is considered a Subject Matter Expert (SME) in Pairing, Roster construction and Tracking and so is ideally placed to conduct system reviews or assist with selection of potential new suppliers if required.
Our Capabilities include:
Business Process Evaluation
IT System Evaluation
Operational Planning Methodologies
Business Requirements Definition
Business Process Redesign
Identification of Quality Criteria for objective setting
Alignment of process outcomes with business objectives
Recalibration of system parameter settings to meet defined business requirements
Industry Best Practice Benchmarking
Operations Information Technology and System Audit, Evaluation and Scoping
Organisational Structure and Skill Set Design
Logistics and Supply Chain Modelling
Workplace Contract and Work Rules Negotiation Support
Operational Planning Mentoring and Coaching
Fatigue Risk Management Expertise
Drug and Alcohol Policy Advice and Guidance
Provide Subject Matter Expertise (SME), guidance, advice and support services relating to Enterprise-wide Strategic Workforce Planning
Accenture
Aer Lingus
Air Berlin
Air Pacific/Fiji Airways
Babcock International
CargoLogic Air
Cathay Pacific
Chevron Australia
Connect Airways
Etihad Airlines
Flybe
Garuda Indonesia
IATA Consulting
INAER Spain
Jet Airways
Lufthansa
Malaysia Airlines
Merlot Aero
National Ambulance (UAE)
Norse Atlantic Airways
PSA Airlines
Qantas Airways
Seabury Consulting
Thai Airways
Truck Centre WA
Virgin Australia
Western Power
Air Pacific engaged Fraser Griggs and Point2 Solutions to provide an independent assessment of our crew productivity and the efficiency of our crew rosters. Fraser conducted a thorough review of our crew planning and deployment areas and was able to quickly highlight areas for improvement in addition to setting out a range of comprehensive initiatives for Air Pacific to implement to achieve desirable outcomes for both the airline and its crew.
Based on the knowledge and experience of Point2 Solutions in the Resource Planning domain, Air Pacific  subsequently decided to effectively 'outsource' it's medium and long term crew planning to Point2 Solutions for the remainder of the Financial Year. That enabled Air Pacific to implement the shorter term crew roster efficiency measures identified by Fraser.
Point2 Solutions then designed and implemented a robust Resource Planning methodology and process for Air Pacific to adopt for our future crew planning requirements and enable the smooth introduction of a new fleet type from a crew transition perspective.
I would highly recommend Fraser and Point2 Solutions to any organisation looking to quickly and effectively identify areas for improvement in its operational resource planning and deployment areas.
David Pflieger Jnr.
MD & CEO

I've worked with Fraser on a number of projects where the requirements were often limited to a poorly defined 'need to be more efficient' or 'save money'.
Fraser has an ability to look at the issue in hand and approach it from a number of angles to determine which solution is most likely to offer the desired outcome. This process will often involve challenging the accepted norms where he feels it appropriate and the experience Fraser brings from his dealings with many airlines and solution providers ensures best practice is maintained.
If the requirements are unclear Fraser is able to take a business problem and present a tangible solution with clearly stated and evidence based benefits that can then be implemented. If the benefits are marginal then Fraser is equally comfortable in stating no change is necessary.
A good team player and leader who is able to interact comfortably and confidently at any level.
Stuart Phillips
Airline Operations Systems Manager
Fraser had the expertise and worldwide experience necessary to immediately assess the current crew planning, scheduling and rostering processes at Air Pacific and generate meaningful recommendations to improve productivity, enhance efficiency and provide for adequate reserve coverage.
He is highly professional and effective working with all levels of the organization and with various union groups.
I would highly recommend Fraser to any organization interested in improving planning, rostering and logistics related work within their organization.
Richard W. Meyer, Jr.
President
Point2Solutions (Fraser Griggs) were engaged to undertake an assessment to assist in the identification and definition of operational planning & forecasting processes within our Logistics organisation. Following the establishment of 'as-is', assessment then went on to identify opportunities for improvement. Using Fraser's extensive airline industry experience he was able to extrapolate to fuel and supply base teams and identify specific areas that required addressing with relevant supporting examples. The final assessment deliverable documents will be used in furthering the integrated, cross functional planning & forecasting.
Ed Negus,
Planning and Interface Manager,
Chevron Australia.
BOOKS:
One of the most insightful books we have read in recent years is Black Box Thinking, by Matthew Syed. We strongly recommend this book to anyone with an interest in Aviation safety, Medical practices and evolution/development within an entrepreneurial environment.
It is certainly a diverse mix of topics but they are woven together by Matthew in a logical way that highlights that the evolution and development of practices, procedures, systems and products is by no means linear.
A fascinating look at how 'trial and error', 'if at first you don't succeed', 'learn from your mistakes' 'don't be afraid to fail' all play out in todays world.
We think the insight from this book is relevant to teenagers, parents, consultants and businesses across the board!
Please click on the book to see more detail and purchase a book you'll not regret buying and reading. I can almost guarantee you will want to pass it on to everyone you know within minutes of finishing it, if not while you are actually reading it!
CHARITY:
Point2 Solutions is passionate about our involvement with P2S RUGBYWORKS; a progressive long-term employability programme to help young people develop life values and promote social inclusion.
The young people excluded from mainstream education often come from disrupted homes and commonly experience a range of severe risk factors; drinking, drugs, mental health issues, domestic violence and family breakdown. Often leaving them with feelings of isolation and desperation. There is a low expectation of, or accountability for, the future of these young people, consequently we believe there is a need to work with these young people to transform their attitude, behaviour and aspirations. The long-term nature of the RUGBYWORKS programme makes it the ideal support programme to provide an environment in which young people can develop and flourish to reach their full potential. Fraser is the Founder and CEO of P2S RUGBYWORKS Inc. and our contractors are encouraged to donate a percentage of their earnings to this worthy cause. Please click on the charity logo below to find out more: